Welcome to,
DAYA PUTIH
homepage

THE INDONESIAN
ART OF BREATHING TECHNIQUE,
PHYSICAL AND SPIRITUAL EXCERCISE
Sekretariat : Jl. Andong No 1 YZ, Ubud - Bali - 80571 Phone & Fax. 62.361.975467
Email : dayaputih@hotmail.com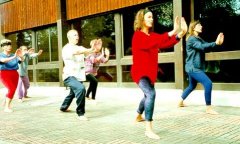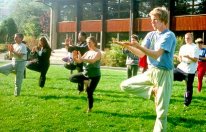 A four-day course of eight sessions (two hour each sessions) at the Daya Putih Centre

I : Pre-Beginners Class II : Complete Beginners Class III: Intermediate IV: Advanced DAYA PUTIH SCHEDULE Morning: 07.00-09.00. Afternoon: l6.00-18.00. Evening: l9.00-21.00 INTENSIVE A : Four days program, morning and afternoon class or evening class ** Course consists of 8 classes, 2 hours each .Start dates: 1,5,10,15,20,25, each month. INTENSIVE B : Independence class (cross the level) **Course consists of 2 classes 2 hours each . Start dates by appointment only. All course by appointment only. WHAT DO YOU LEARN ? Daya putih training involves physical exercises, breathing techniques, energy choreography, meditation, prana-healing and massage. At Daya Putih training centre, activities are focussed on the development of such personal characteristics as beauty, tenderness, peace and charisma. Happiness without the presence of the elements of anger is the basic for the training in order to activate the elements of above characteristics. It is suggested that you do not attempt to practice movement that you think difficult to master as these can be done at later stage. Procedure need to be maintained and training modes should be relaxed, happy and yet serious. This practice will help you to achieve self- consciousness and to face with every day challenge of the third millennium, and also as the inner power self defence or non-violence self defence. ABOUT THE GRAND MASTER OF DAYA PUTIH Mr. SUMADI KERTONEGORO Sumadi Kertonegoro was born in Ambarawa, Central Java, Indonesia, in 1955. This all-round artist has been involved many different kinds of art discipline and his also an expert in physical and spiritual exercise. Many of his works are published overseas including Japan, European countries and USA is well. He is the founder and Great Master of Daya Putih. He has been successful in handling down the wisdom of his ancestors spread in many different countries throughout the world. As a farmer Sumadi now lives in Ubud-Bali, where he runs his SASANA DAYA PUTIH in the middle of rice fields of Blahbatuh-Gianyar. Daya Putih Foundation Phone/Fax : 62-361-975467. Email :dayaputih@hotmail.com. NEW RELEASE BOOK !!! DAYA PUTIH FOR THE INNER BEAUTY This approximately 250-pages book with its authentic cover is written by the Grand Master of Daya Putih, The book will assist you in exploring your beauty potentials, enhancing and developing them into universal and true beauty. The book demonstrates different styles of movements for the enhancement of the inner beauty, non-violence self defence, spiritual advancement, breathing techniques and physical exercise based on Daya Putih techniques. Effective for development the right hemisphere of your brains. GET IT NOW!!!
---
| home | page1 | page2 | page3 | page4 |
---

Email : dayaputih@hotmail.com
September 1999